Thank You!
It takes many dedicated people and organizations to run the Warriors' Day Parade, year after year. Almost as soon as one Parade ends, planning starts for the following year.
One of the challenges in establishing a 'Thank You Page', is that it becomes so easy to omit key organizations and individuals. This page will grow over time but we are bound to forget some from this list. To those who we might, in error overlook, please know that your contributions are not forgotten, we sincerely thank you for supporting the Parade!
We thank the thousands of participants and spectators who support the parade each year. Without your dedication, patience and commitment this event could not continue to exist. Please keep coming back!
Each of the members of The Warriors' Day Parade Council needs to be acknowledged and thanked for their incredible hard work, dedication and enthusiasm for the Parade. And we thank the many volunteers who support our efforts, your involvement and hard work is critical. Be sure to see our Volunteer Photo Album.

Thank you to members of the Ontario Military Vehicle Association who provide rides for our Veterans allowing them to participate in the parade using their wonderful heritage military vehicles.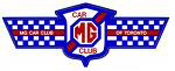 Thanks to the members of The MG Car Club of Toronto who provided rides to our Veterans in their beautiful classic MG's so they could continue to be part of the Parade.


The Canadian National Exhibition Association (CNEA) deserves a special thank you for their outstanding committment and dedication towards the ongoing success of this event for more than 88 years!

A big thank you to the wonderful men and women of Toronto's Emergency Medical Services for providing incredible on-site medical support on the day of the parade. The parade would not be possible without this critical support.

Thank you to the fine women and men of the Toronto Police Service who provide such an important role in crowd and traffic control. We appreciate your support!

Thank you to the Canadian International Air Show who generously loan us radios on parade day for the operation of our Exec Net Communications system, a critical component of the parade operations.

We would also like to thank the supplier of radios to the Canadian International Air Show, QLD Communications, who supported our needs for communications equipment on the day of the parade.


We sincerely appreciate the ongoing support of GO Transit who provide free transportation to Veterans, their families and the families of deceased Veterans.

Thank you also to the Toronto Transit Commission, York Region Transit/Viva, Durham Region Transit, Brampton Transit and Mississauga Transit, all of whom implemented complimentary ride programs on parade day for our Veterans.





A big thank you to the Salvation Army who, every year provide water and cookies at the end of the parade to the marchers, always a very welcome relief after several hours under often very hot conditions!


We thank Veterans Affairs Canada for their ongoing support.

Our sincere thanks to Coca-Cola who so generously donated bottled water so that those who marched in the parade could be well hydrated!

Thanks to to Scouts Canada for helping with those who required wheel chair assistance.
Communications is critical to the running of the Parade and we thank the many amateur radio clubs and individual radio operators who so generously volunteer their time and expertise. Among them are the Hart House Amateur Radio Club, Halton Amateur Radio Club, Peel Amateur Radio Club, Skywide Amateur Radio Club, Scarborough Amateur Radio Club, Pickering Amateur Club and Oshawa Amateur Radio Club. We also thank the Amateur Radio Emergency Communications Team volunteers for ensuring that our veterans and other parade participants and the general public receive timerly medical aid, water, etc.